Portfolio

Scroll down for further examples of our work

Page 1 of 5
Prostate Cancer Charity
'Know Your Prosate' awareness campaign, consisting of A5 20pp booklet and wallet-sized Z-Card.
Brent Arts Council
Publicity material for On the Trial of the Arts in Brent. Full-colour, 6pp DL leaflet. (Illustrations produced in-house.)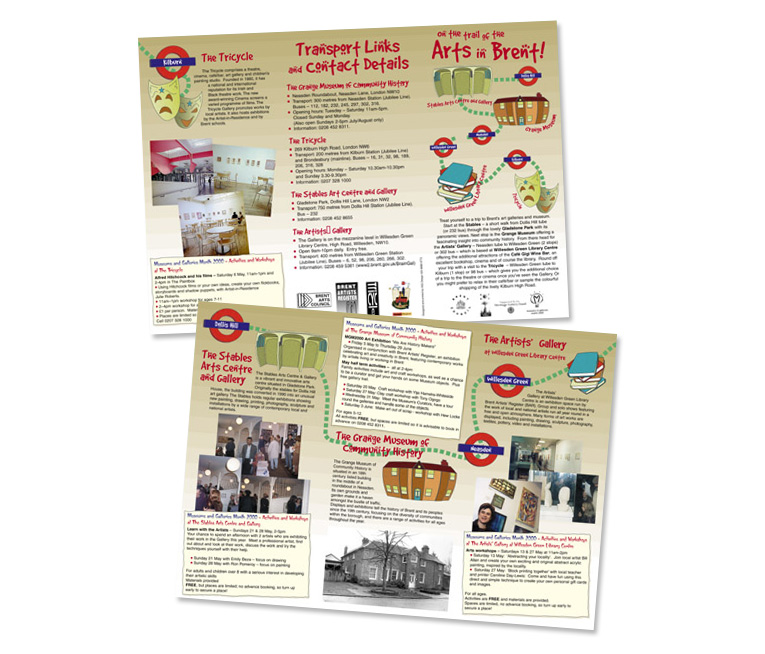 Viewing our portfolio on-line is really no substitute for seeing the real thing
- contact Mike on 020 7737 5775 or by email at mikews@inq.ftech.co.uk to arrange a visit...