Portfolio

Scroll down for further examples of our work

Page 3 of 5
Theatre Centre
Various programmes, pupil handouts and teacher's notes for theatre-in-education productions. Print requirements varied through conventional booklets to outsized flatsheets with customised folding.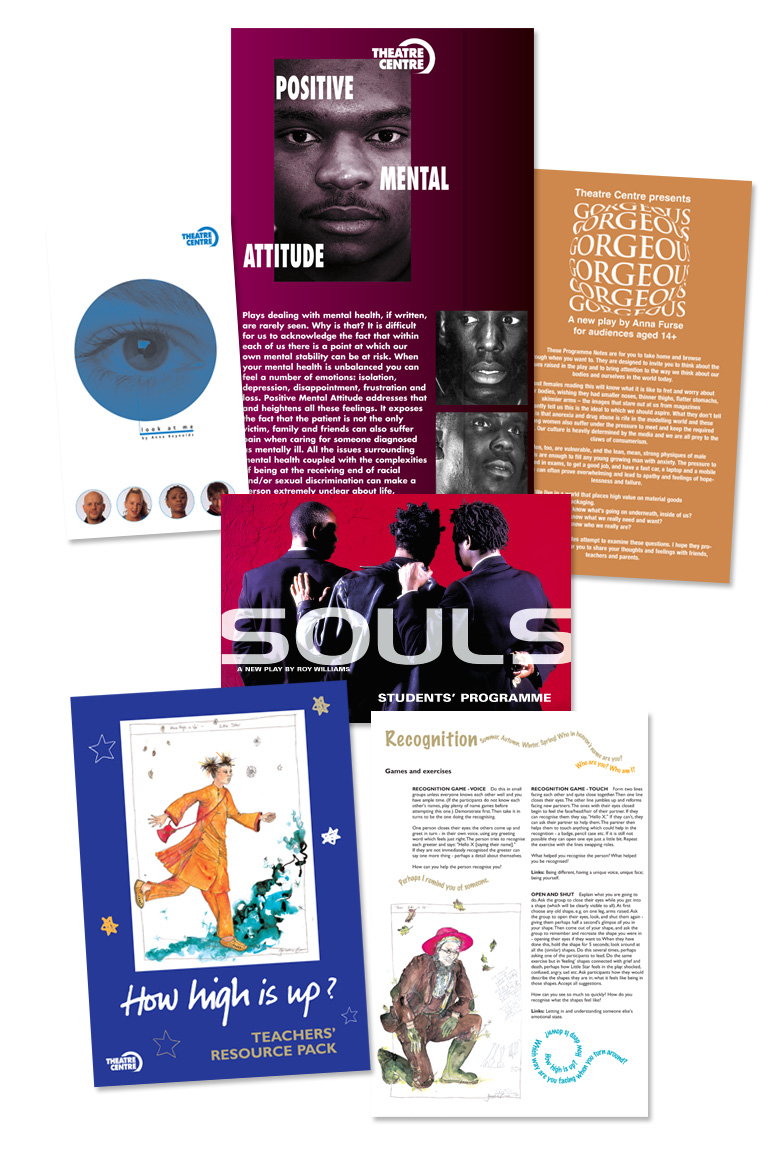 Woking Dance Festival
Annual review, 6pp A4 roll-fold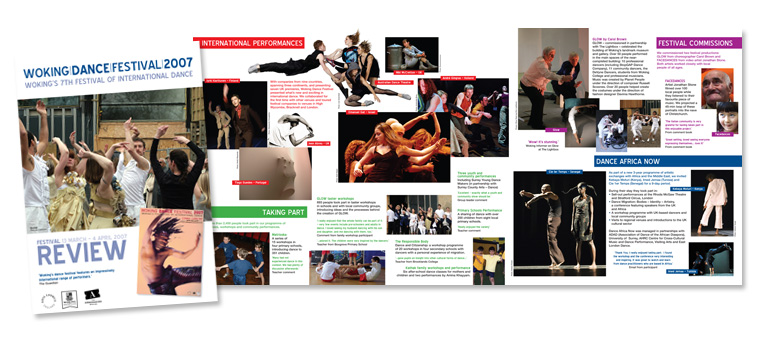 Crossroads Care
Annual review, A4 8pp.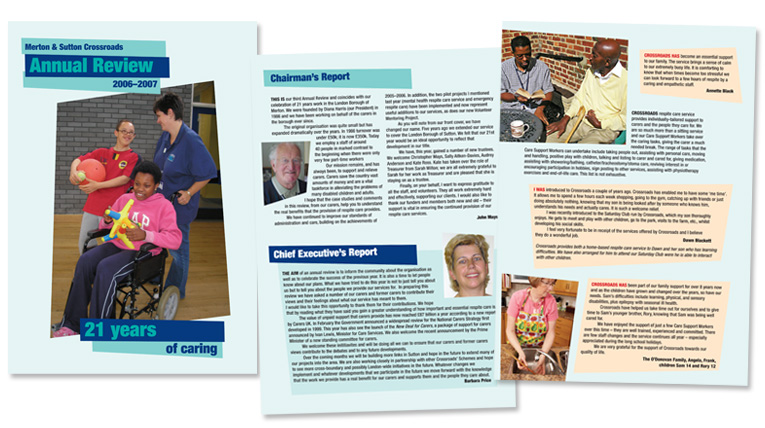 Viewing our portfolio on-line is really no substitute for seeing the real thing
- contact Mike on 020 7737 5775 or by email at mikews@inq.ftech.co.uk to arrange a visit...