Portfolio

Client: Theatre Centre

Type of work: Support material for teachers
Theatre Centre, a theatre company specialising in productions for young people, tackles many challenging subjects. Little Violet and the Angel explored concepts of death to 5- to 8-year-olds. Our role was to create a resource for teachers to both prepare the children for the play and to provide a structure and ideas for follow-up lessons.
A particular challenge of the work was to provide a resouce that was informative, yet fun and accessible, on a very limited budget.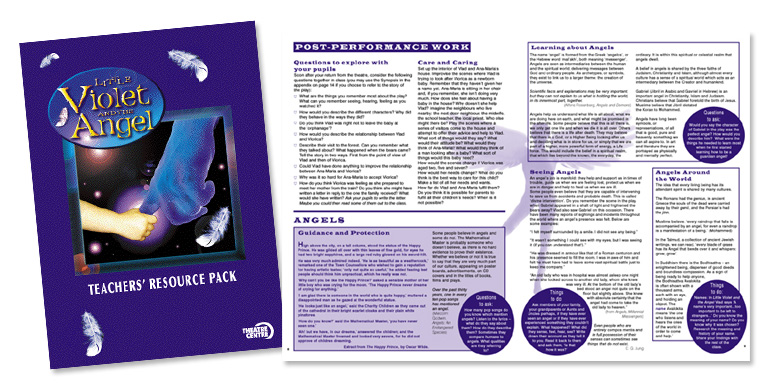 Viewing our portfolio on-line is really no substitute for seeing the real thing
- contact Mike on 020 7737 5775 or by email at mikews@inq.ftech.co.uk to arrange a visit...