Portfolio

Client: Pink Parents

Type of work: Promotional DL Leaflet
The client required a promotional leaflet to distribute by hand at lesbian and gay events. Using the clients logo as inspiration, we produced a highly coloured and informative leaflet that tackled a complex issue sensitively but with an underlying sense of fun.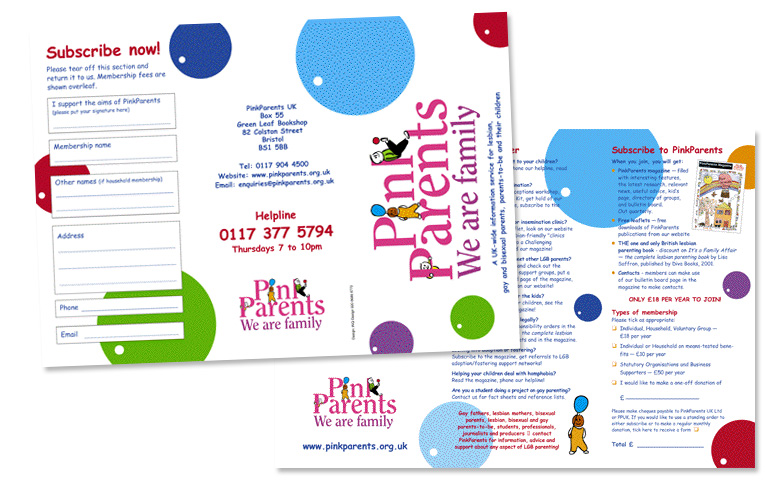 Viewing our portfolio on-line is really no substitute for seeing the real thing
- contact Mike on 020 7737 5775 or by email at mikews@inq.ftech.co.uk to arrange a visit...