Portfolio

Client: English Language Theatre Company

Type of work: Promotional Leaflet and Posters
We created the marketing/publicity material for a theatre company that produces plays to aid language school students in learning English. By using a fun typeface, a strong purple colour and with clever use of the available B&W photography we produced an attractive leaflet that made the most of a very limited budget.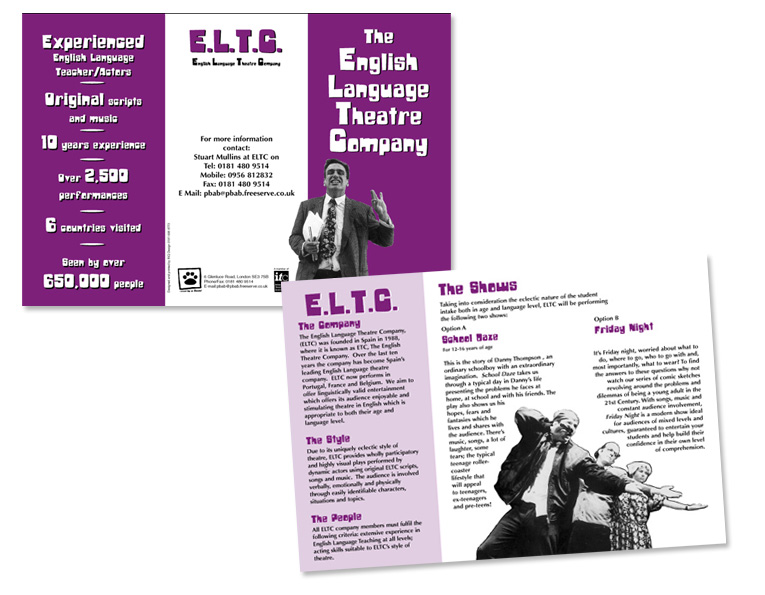 Viewing our portfolio on-line is really no substitute for seeing the real thing
- contact Mike on 020 7737 5775 or by email at mikews@inq.ftech.co.uk to arrange a visit...